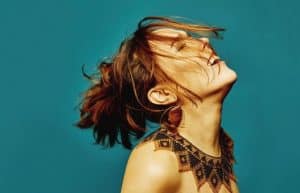 Zaz in Concert – Los Angeles, Saturday October 12, 2019 at 8 PM – 10 PM at the theatre at ACE Hotel.
As part of her ongoing world tour, beloved French singer ZAZ announced seven North American concert dates including a stop at The Theatre at ACE Hotel on Saturday, October 12. (929 S Broadway, Los Angeles, California 90015)
BIOGRAPHY:
After completing the equivalent of three world tours in the space of four years, it was time for Zaz to take a break. A Zaz-style break, full of energy and passion: not only did she produce the album Gipsy Traffic for her guitarist Guillaume Juhel, she created a socially responsible festival in Crussol, Ardèche, and found time for some traveling, away from the tour itinerary.
And so the album was made, with both creative urgency and the patience of an artist sifting through the many song proposals she received. Her last album of original songs, Recto verso, dates back to 2013 and it's clear that her vision of the world has been profoundly reshaped by her travels and her encounters.

No brief was given to the songwriters, not even a clear direction. She simply wanted songs that were right for her, that fulfilled her need for incarnation, transparency, and honesty, through the good times as well as the bad.
Zaz is not afraid to admit it: it's not always an easy process. Though millions of listeners and viewers are regularly moved to tears, or energized by her songs, she works cautiously and tentatively, discarding and rewriting until finally she is satisfied with her songs … more.
Zaz in Concert! Los Angeles, October 12, 2019
By: Victor Davoody