You do not need to login in order to publish.
Publishing is open for members and non-members.

Reach thousands by submitting a news release (press release)
Optimized for all search engines, your news release, press release, media release, press statement, video release or advertorial (your advertisement in the form of editorial content) directed at members of media, our entire network and associate networks for the purpose of announcing, promoting, or advertising something such as "a business" "a product" "a brand" "an art" "an event" "a talent" … Your content can be written or recorded directly or in the third person and contain all the essential information (Who? What? Where? When? How? and most importantly Why?).
Using this service does not guarantee acceptance for publication. You submission must comply with our Terms Of Use & a complete refund would be issued for entry not approved by our advertising department. Adult content or content with illegal or offensive material are prohibited.
Please click the button to be redirected to the sales page.
Pricing: $190.00 / One-Time Publication Fee


Tips For Writing A News Release:
Make sure your concept is newsworthy
Grab attention with a good headline.
Get right to the point in the first paragraph.
Make it grammatically flawless.
Include quotes whenever possible.
Bold highlighted points.
Use a byline and photos
Embed videos
Include your contact information.
Provide access to more information.
If you need assistance or for more information please contact our advertising department.

Check your email Junk, Spam or Bulk folder just in case our emails got delivered there instead of your inbox. If so, select and click Not Spam, which will allow future messages to get through. Thank You!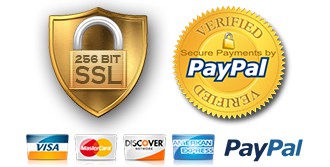 Our website doesn't collect any credit/debit card details. You can cancel anytime!
The payment gateway and our entire online payments are handled by PayPal, trusted by over 200 million active accounts around the world. for more information please Click Here
 You can pay by credit or debit card without the PayPal account.
To Read More About Our Site Security Click Here
About PayPal Security Click Here