You do not need to login in order to submit an ad.
Advertising is open for members and non-members.
Reach millions by our network advertisings!
Our "Network Ads – Mobile" are an excellent way of reaching thousands of new potential customers & connecting them to your business, brand and service. Our strategies have a unique approach to integrate all the pieces into an effective blueprint to draw attention and serve our clients in the best possible way.
Using this service does not guarantee acceptance of your ad. You advertising must comply with our Terms Of Use & a complete refund would be issued for entry not approved by our advertising department. Animated ads, adult content and content with illegal or offensive material are prohibited.



Please click the button to be redirected to the sales page. We will run your ad for the period of your order. System will automatically send out stats reports so you can see how well your ad is performing.
All Pages Mobile Ads | Size: 320 x 180


Pricing: $400 for 30 days
Pricing: $1000 for 90 days
Pricing: $1600 for 180 days
Pricing: $2400 for 365 days


If you need assistance creating your ad or for more information please contact our advertising department. Please ask for available Coupons and Discounts.

Check your email Junk, Spam or Bulk folder just in case our emails got delivered there instead of your inbox. If so, select and click Not Spam, which will allow future messages to get through. Thank You!
Our website doesn't collect any credit/debit card details. You can cancel anytime!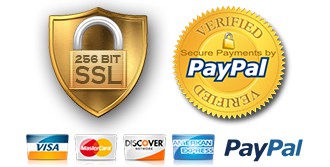 The payment gateway and our entire online payments are handled by PayPal, trusted by over 200 million active accounts around the world. for more information please Click Here
 You can pay by credit or debit card without the PayPal account.   
To Read More About Our Site Security Click Here
About PayPal Security Click Here