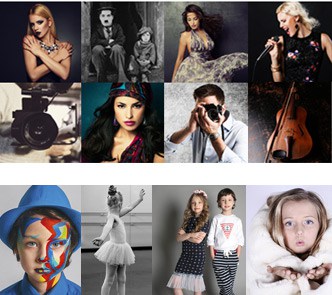 This is a business-networking platform for artists and entertainment industry professionals. We choose quality over quantity! Business agreements or bonds made through our network are commission free. Our members are not indebted or required legally to share any fee with MyHollywoodPage.com
GUIDE TO JOIN | CREATE & PUBLISH PAGE
Click on  Join button on top or primary menu to create your account, then click "Create Account" >>
You will be redirected to select a category page.
Select a Category & choose your category group & Click>>
A) Performing Arts
B) Fashion | Makeup
C) Music
D) Writing
E) Handmade Arts
F) Crew | Film – TV
G) Video | Photography
H) Painting | Drawing
I) Digital Arts
J) Marketing | Promotion
Sub main categories drop down will appear.
Now select your Category & Click Go>>
Fill in each field on the submission form. Required fields are denoted by a *. You'll have the option of adding photos at this time, wait till images have completely uploaded & select a package. Click Continue>>
Take this time to review your listing before submitting. You will still be able to make edits at a later time through your dashboard (Edit My Page). Read Terms of Use & Conditions. Click Continue>>
Submit payment through our secure payment service (PayPal) & Click Submit>>
You can pay by credit or debit card without the PayPal account.
Your page will be available in real time or after was approved by MyHollywoodPage.com team.
Once your page is approved, we suggest you check the dashboard to ensure it has been displayed to your liking. You can now edit if necessary.