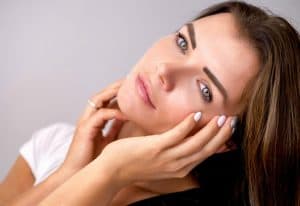 Subject: Celebrity skincare Hollywood actresses models
Celebrity skincare tips and advice for actresses and models by "Shea Kaplan" (Beverly Hills Sculptress).
Can the Beverly Hills Sculptress Really Help You Rediscover Your Youth?
Providing superior results in aesthetics comes from a combination of extensive education, an artistic understanding of human appearance and experience.
Shea Kaplan, PA-C is known as the "Beverly Hills Sculptress" among her clients around the world.
From Beverly Hills and beyond, they consult her for Botox to erase wrinkles, add fillers for youthful skin volume, and premium skin care.
Shea loves it when her patients discover that yes, they can have a more youthful, naturally looking appearance – without having to resort to surgery!
Shea Kaplan Beverly Hills Sculptress Extraordinaire
Through techniques ranging from facial sculpting to body contouring, Shea brings out each patient's beauty through restoring a natural-appearing, more youthful appearance.
No two patients are alike, and Shea looks at each of her clients as an individual with unique needs and goals.
During your consultation, she will discuss her vision based on your description of your skin care and aging concerns.
She will carefully analyze your appearance and discuss the subtle differences she can make over time that will slow the progression of facial aging.
Shea will spend time getting to know you, your personal preferences and goals for treatment.
Together you will formulate a plan to naturally "turn back the hands of time."
For example, one of the many tools Shea uses is well known – Botox.
But Shea's approach to Botox is unique, meaning your results will look natural to you.
Her careful scrutiny of your muscle movement guides her in tailoring the treatment specifically to you.
Shea Kaplan Beverly Hills Sculptress brings the same attention to detail to her use of dermal fillers such as Sculptra, Restylane, Juvederm, and others.
She prides herself on being a sculptor, and every treatment works together to uncover the exquisite beauty in her masterpiece – you!
Her attention to fine detail and meticulous focus on perfection will give you the beautiful natural results you're looking for.
By using a variety of fillers, the Beverly Hills Sculptress helps each patient get the results she or he is looking for, whether for deep wrinkles or fine lines.
Shea is a big advocate for Voluma which got FDA approved in October of 2013.
Shea brings with her years of experience, which make her highly skilled with face and body skin-tightening procedures, such as Ulthera and Thermage. Her use of non-surgical fat dissolving procedures such as LipoSonix and LipoDissolve/Kybella have given patients results they never thought possible without surgery.
Shea has been using lasers for over 10 years in her practice, and her expertise has advanced with the current newest trends in technology. She has been certified by experts in Co2 Laser, IPL Laser, V-beam, and Fraxel Dual.
She also offers Sclerotherapy, vein removal, addressing the lower legs, as well as the face and other body parts.
Her clients love her individualized and customized approach. She takes great pride in making you feel amazing! Her happiness is dependent on your results! Shea is on the forefront of innovative cutting edge technology. She stays current on the latest age defying trends.
She has been asked to attend many exclusive medical conferences and has had the privilege of training with some of the biggest names in the industry. Shea is a member of the American Society for Laser Medicine and Surgery. She completed her medical degree, graduating Cum Laude, in New York, where she was born and raised. In her spare time, Shea enjoys attending musical events, and dancing around the house with her 12 year-old daughter!
Shea Kaplan performs and specializes in the following:
Botox
Fillers/Facial Sculpting (Juvederm, Sculptra, Restylane, Radiesse, Voluma, Belotero, Restylane Silk, Restylane Lyft)
Skin tightening procedures (Ulthera, Thermage)
Lasers (Co2 Laser, IPL Laser, V beam, Fraxel Dual)
Micro-needling with and without PRP
Fat Dissolving Procedures (LipoSonix, LipoDissolve/Kybella)
Vein Removal (Sclerotherapy)
---
Tags: Celebrity skincare Hollywood actresses models