Advertising is open for members and non-members (You don't need to login in order to submit an ad).

Advertise your business & reach millions via our network!
Through MyHollywoodPage.com's self-hosted advertising platform, "Desktop Banner Ads" are an excellent way of reaching thousands of new potential customers & connecting them to your business, brand or service. Our strategies have a unique approach to integrate all the pieces into an effective blueprint to draw attention and deliver your message to the right customers.
Terms:
Animated Ads, In-Banner Video Ads, Pop-Up Ads, Flash Ads … are not allowed on this website to improve and for the best user experience.

Your advertising must comply with our Terms of Use. Adult content and content with illegal or offensive material are prohibited.

CPM (Cost per thousand impressions)
$500 for 50,000 impressions
$1000 for 100,000 125,000 impressions
$2500 for 250,000 300,000 impressions
$5000 for 500,000 700,000 impressions
$10,000 for 1,000,000 1,600,000 impressions
More than $10,000 / Please contact our advertising department for more special deals.
No expiry date (Ads will run continuously until your campaign budget is reached).
Ads are handled upon artwork and content delivery.
By geography / Location targeting based on country, state-region, city, continent, … and radius.
Entire Site (All Pages) – Below Header
Entire Site (All Pages) – Body
Entire Site (All Pages) – Above Footer
Tracking ad performance reports by email daily, weekly or monthly.
Tracking ad performance reports by statistics page live and in real time.
 

Keep your banner ad simple and clear.
Make your banner consistent with your landing page.
Clear call-to-action.
Add a logo or brand identity.
Use colors to stand out.
Use buttons and attractive words to increase CTR.
If you need assistance placing an order or during your campaign, please contact our advertising department. Contact
---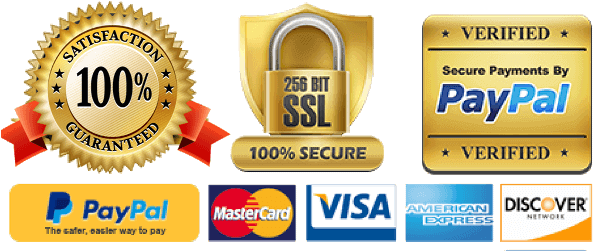 Our website doesn't collect any credit/debit card details.
The payment gateway and our entire online payments are handled by PayPal, trusted by over 200 million active accounts around the world. for more information please Click Here
You can pay by credit or debit card without the PayPal account.