☆ Welcome to my Hollywood page!
Category: Actors
My Page Link: MyHollywoodPage.com/theadina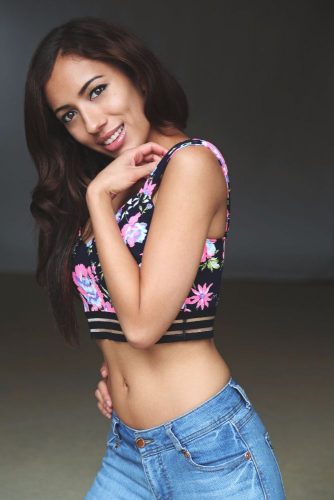 Theadina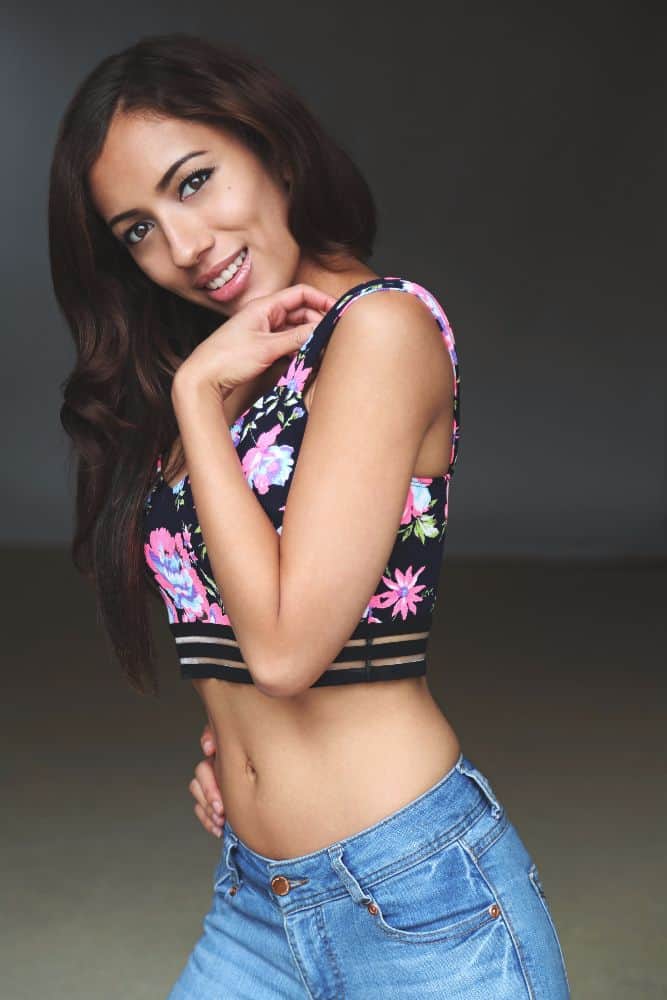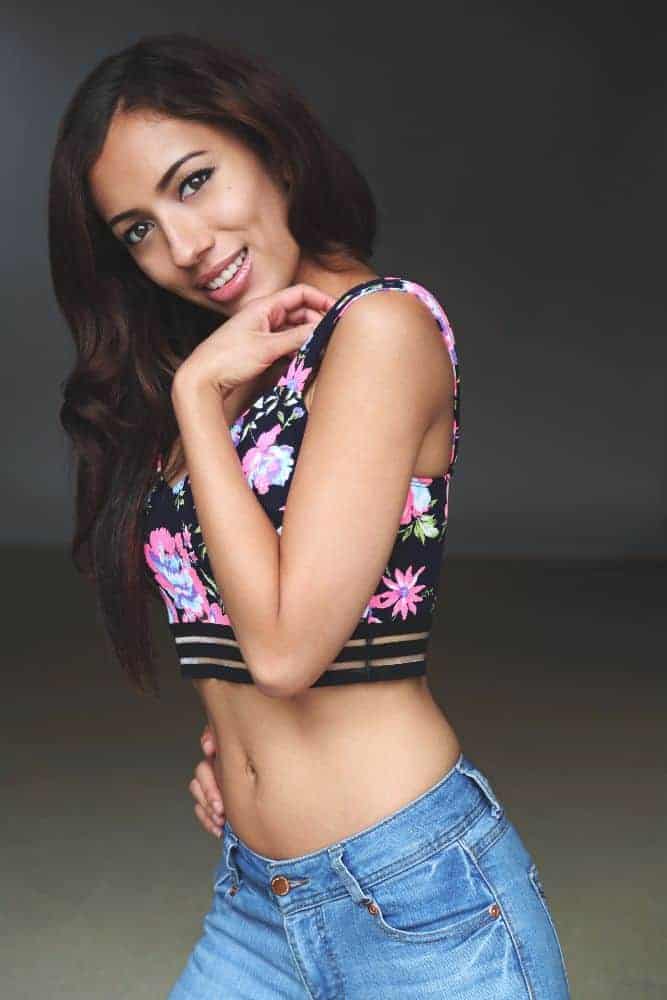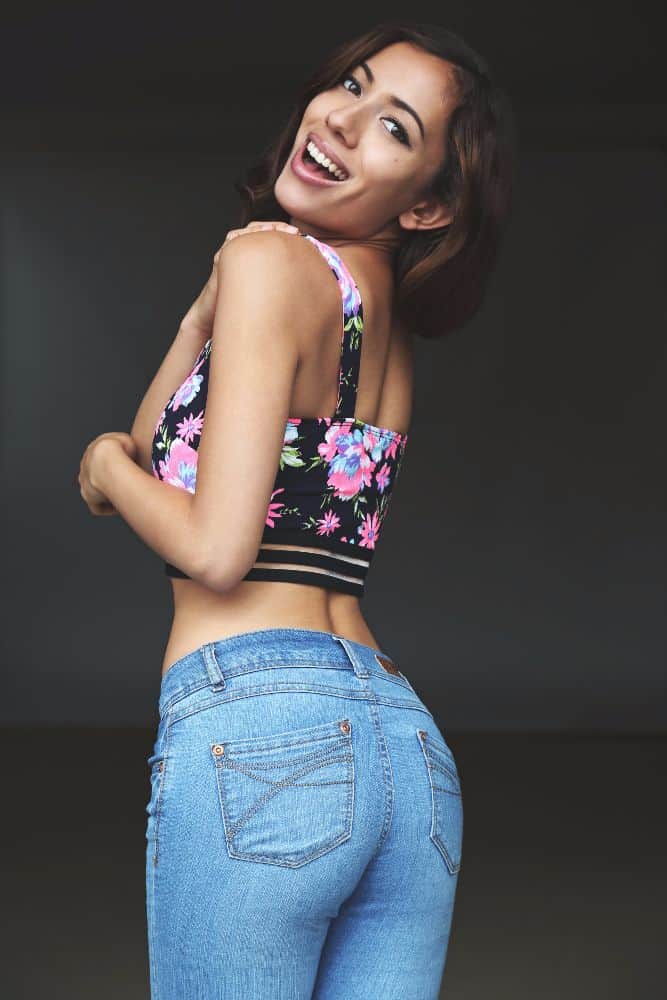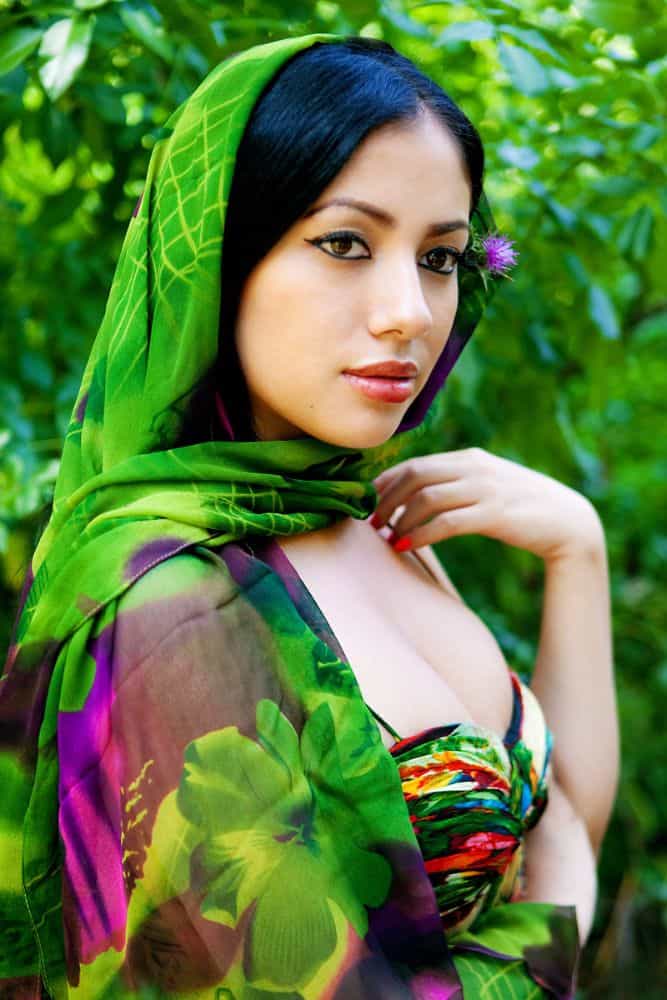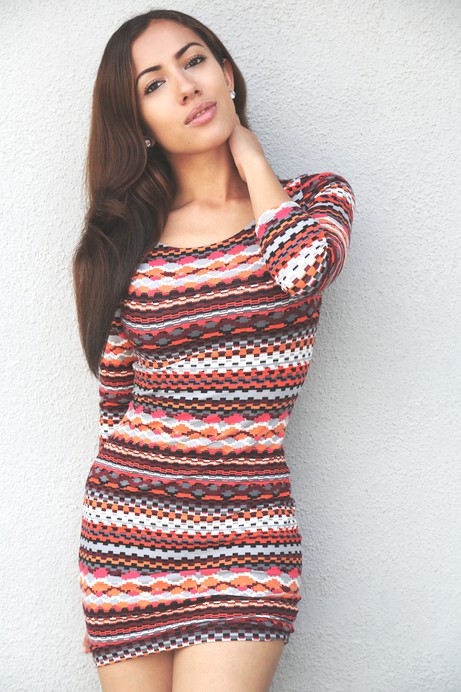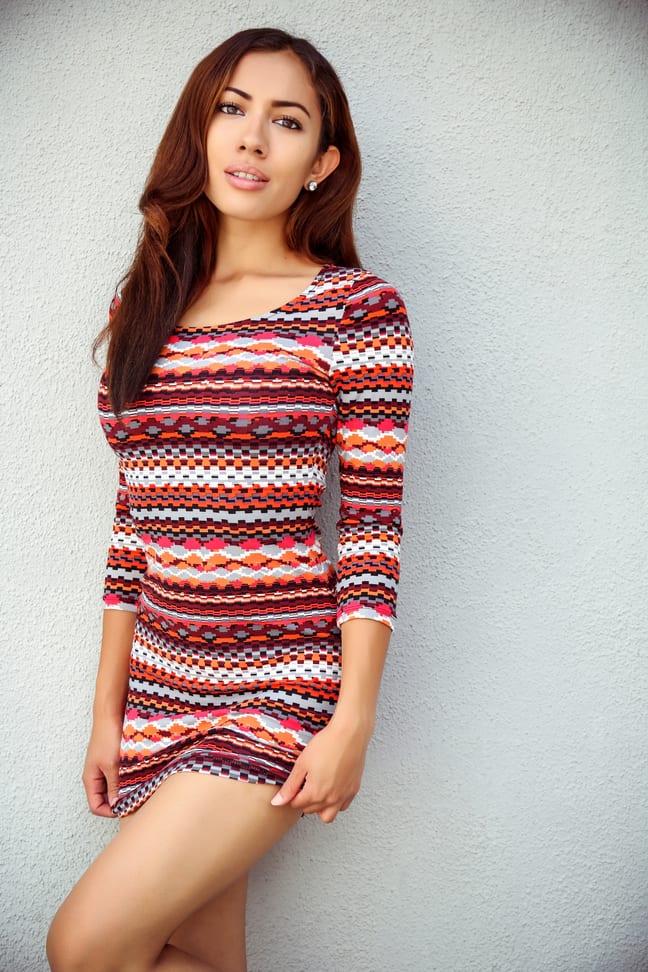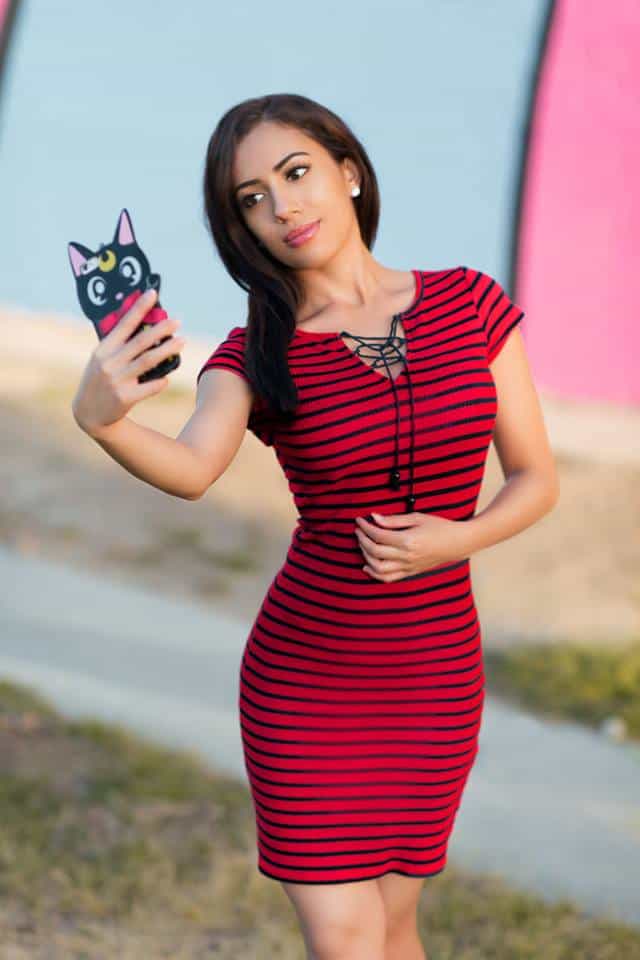 | | |
| --- | --- |
| Country: | United States |
| State / Province: | California |
| City: | Beverly Hills |
| Zip/Postal Code: | 90210 |
| Gender: | Female |
| Ethnicity: | Caucasian |
| Age Range: | 18-24 |
| Height Range: | 5'3" / 160cm |
| Hair Color: | Brown |
| Eyes: | Brown |
| Build: | Athletic / Toned |
| Artist Contract: | Union |
| Language: | English |
| Website: | http://theadina.com |
| Instagram: | https://www.instagram.com/theadinavonseyfried/ |
Theadina Von Seyfried is a Los Angeles based actress and model of German and Filipino descent. She currently attends The Beverly Hills Playhouse.
Theadina Von Seyfried, acclaimed actress and model, is best known for her mastery of character portrayal and elegance of stature that illuminates a rare and distinguished screen presence that is awe-striking, electric and profound. Intuitively absorbing the essence of her character, she reflects with subtle ease the intrinsicalities and complexities of her protagonist by demonstrating an incomparable emotional intensity that injects real life into fictional personas.
Born in Los Angeles, California on October 28th, 1989 to Henry Von Seyfried, a decorated colonel in the US Army, archaeologist, journalist and a movie producer of German origin and Tati Hill, a nurse of Filipino origin. Her earlier years were spent freely roaming the serene natural wilderness and picturesque villages of Eastern Samar, one of the many islands in the Philippines. There, Theadina learnt to speak Waray and entered each day as a new adventure of exploration.
Returning to Los Angeles at age 4, Theadina's culturally diverse and high-spirited character was nurtured by her parents who introduced her to innumerable cultural arts throughout museums and theatres in Los Angeles. On a rich diet of Hollywood classics, independent, foreign and documentary films, Theadina was infused with the zeal to become an eccentric method actress.
Theadina's powerful audience command has been strengthened by professional training in ballet classes at the Debbie Reynolds Dance Studio in North Hollywood, California, the continuation of dance through various disciplines and schools and as a student to renowned acting coach Ivana Chubbuck.
Playing lead role in prominent film productions, Theadina frequently portrays the role of conflicted characters, tortured by their own demons and searching to settle the past. She has further appeared in national and international commercials, music videos, TV pilots, webisodes and magazines.
Her inextinguishable creativity extends to photojournalism for which she has a repertoire of stunning images capturing the light, life and soul of Hollywood and downtown Los Angeles.
Employment History:
SAG-AFTRA Actress 2016-Present
Credits | Roles:
See IMDb for complete list - http://www.imdb.com/name/nm7846160/
Education & Training:
The Beverly Hills Playhouse
Skills | Talents:
Dancing- Ballet, Hip-Hop, Modern, Freestyle
Horseback Riding
Accents & Dialects
Archery Shooting & Firearms
Cheerleading
Yoga
Pilates
Photojournalissm
Painting & illustration
San Diego
California
United States
A Career In Fashion Photography
We see them everywhere, in Magazines, on the Run Way, in advertisements on TV. They are the slender women strutting their stuff or extra ordinary Beauties with their sultry looks flashing their pearly whites while wearing the newest Styles from the hottest Designers. We are talking about the…
Makeup is essential in women life. It is must for every woman. The breed of women is of many types like short, tall, slim, fat or extra slim. Skin color also varies like white, whitish, toned or black. The variety list may go long but one thing is common and that is every woman needs makeup.…
San Francisco
California
United States
Los Angeles
California
United States
Las Vegas
California
United States
San Diego
California
United States
Shawnee
Kansas
United States
Los Angeles
California
United States
Northridge
California
United States
Los Angeles
California
United States
New York
New York
United States
Los Angeles
California
United States
Los Angeles
California
United States
Los Angeles
California
United States
San Diego
California
United States
Los Angeles
California
United States
Brooklyn
New York
United States
Los Angeles
California
United States
Acting: Tips On How To Raise Your Profile
These days just simply being a good actor is not really enough to make it in this 'dog eat dog' profession. There are people out there who would literally give their right arm to get a break in show business. Well maybe that's a bit extreme but I think you can see the point I'm trying to mak…
Learning To Dance At Home
There are many ways in which a person can learn to dance if he or she is of the mind to do so. The problem is that many people shy away from learning to dance, despite a sincere desire to do just that out of fear of being seen in the learning process. This is such a sad reason to avoid bring…
Is Professional Equipment Necessary to Create a Feature Film?
The simple answer is of course you need a good set of professional equipment to create a feature film that you are planning to generate income from. However most people honestly do not have the access to the cash required to purchase the equipment for strict hobby purposes. This can make it …
Ultimate Suggestions to Creating Night Scenes in a Feature Film
Making movies is something that a lot of people grow up really wanting to do. The problems are that many people are not quite so willing to share tips and suggestions on how to get started. This can leave the film industry almost impossible to break into successfully. If you find yourself in…
As a former talent booking agent with the William Morris Agency, I know the struggles and the emotional whirlwinds that often face young singers attempting to find their niche in the music industry. Satisfying the desire to become successful in the music industry is not easily achieved or ob…
What You Can Get From Fashion Designing Schools
Talent and education combined are the most secured foundation you can lay on in your pursue of career in the fashion industry. Your talent is there, no doubt about that. But a free moving talent has lesser significance against that which was properly oriented to the fundamentals of channe…
The Art of Organic Photography
Photography is a hobby for many but a passion for a few. In our day to day lives, most of us simply enjoy taking pictures, uploading them to the web, sharing them and preserving them for generations to come. Photos are our way of looking back and cherishing those special moments in our lives…
Fashion Models, modeling tips and advice
Modeling is one of the most attractive jobs young people want to do. To be successful in it you have to have a good look, to be charismatic and friendly and many other things. Hopefully some of the tips that will be mentioned here will help you in your modeling career and provide some basic …
Celebrity Hair Styles. Study Before You Copy!
Celebrity Hair Styles. Study Before You Copy! Ever turn on the television and become instantly infatuated with the latest celebrity hair style sported by Jennifer Aniston or other highly-emulated celebrities? If so, you are not alone. In fact, most fashion trends actually begin after a cele…
Tips & Advice For Young Actors
Enroll for classes Naturally, different people have various gifts. However, it is important to learn an individual's gift and ways to tap into this gift. Practice In order to practice, people should endeavor to watch more films and keep an interest in books because there is profound wisdo…
Acting – Have you got what it takes?
Acting is a big industry. There are actors everywhere from the theatre to films, from TV to radio, and even on the street in the form of mime. Yet acting is not easy ñ in fact, like playing music, it is almost impossible to master. To be a good actor, you have to be able to get inside a c…
Permanent Makeup (Eyebrows) / Tips & Advice by Daria Chuprys
Permanent Makeup (Eyebrows). Tips & Advice For Actresses, Models, Artists by Daria Chuprys Permanent Makeup Academy & Studio – Beverly Hills Daria Chuprys is a world renowned leading trainer and pioneer of the unique Microblading hand method technique; located in Beverly H…
Oakland
California
United States